Experiencing the Magic of Taj Mahal with a Private Tour Guide
3 min read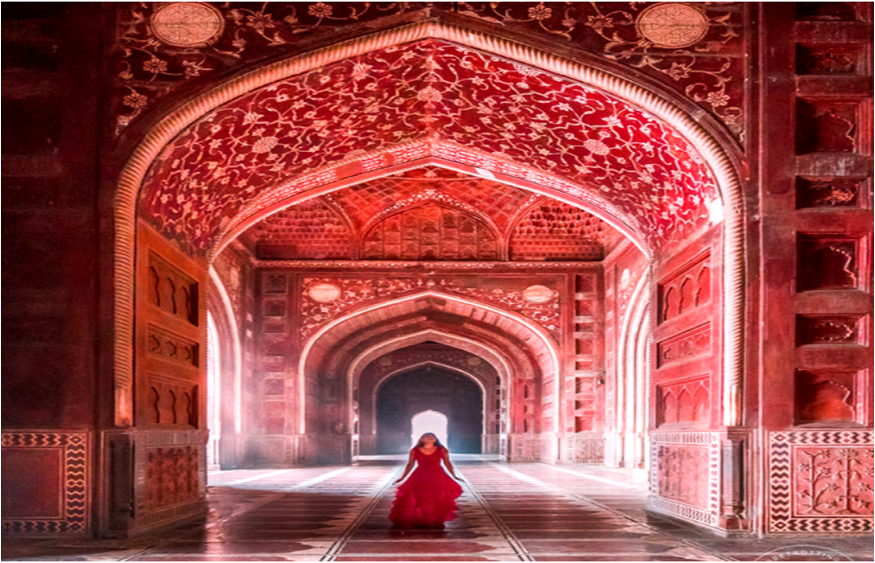 India is a land of rich history and culture, and nowhere is this more apparent than at the Taj Mahal. Built by the Mughal emperor Shah Jahan as a mausoleum for his beloved wife Mumtaz Mahal, this stunning monument is widely regarded as one of the Seven Wonders of the World. While the Taj Mahal is open to all visitors, the best way to truly appreciate its beauty and significance is through taj mahal private tours. With a private tour guide, you can enjoy a personalized experience and gain deeper insights into the history and culture of this iconic landmark. Your guide can also take you beyond the Taj Mahal to explore other hidden gems of Agra, such as the Agra Fort and the Tomb of Itimad-ud-Daulah. A private tour of the Taj Mahal is an unforgettable experience that will leave you with memories to last a lifetime.
Here are some reasons why experiencing the magic of Taj Mahal with a private tour guide is the way to go:
Personalized attention: A private tour means that you get the undivided attention of your guide. You can ask as many questions as you like and take your time exploring the Taj Mahal without feeling rushed.
Flexibility: Private tours are typically more flexible than group tours. You can set your own pace and decide which areas of the Taj Mahal you want to focus on.
Insider knowledge: A good private tour guide will have insider knowledge of the Taj Mahal and its history. They can provide you with fascinating insights and stories that you may not otherwise have heard.
Skip the queues: A private tour also means that you can skip the long queues that are often found at the Taj Mahal entrance. This saves you time and hassle, allowing you to make the most of your visit.
Comfort and convenience: Private tours usually come with comfortable transport, making it easy to get to and from the Taj Mahal. Feel free to relax and enjoy the ride, knowing that everything is taken care of.
When booking a private tour of the Taj Mahal, make sure to choose a reputable company with experienced guides. You want to ensure that you get the most out of your visit and that your guide is knowledgeable and professional.
A Private Tour Beyond the Taj Mahal
While the Taj Mahal is undoubtedly the highlight of any visit to Agra, there are other fascinating places to explore in the area. A private tour guide can take you beyond the Taj Mahal and show you some of the hidden gems of Agra.
One such place is the Agra Fort, a UNESCO World Heritage Site that was once the residence of the Mughal emperors. Built in the 16th century, the fort is a stunning example of Mughal architecture and offers breathtaking views of the Taj Mahal. Your private tour guide can take you through the fort and provide insights into its history and significance.
Another must-see attraction in Agra is the Tomb of Itimad-ud-Daulah, also known as the "Baby Taj". This beautiful mausoleum was built by Nur Jahan, the wife of Jahangir, for her father. The tomb is a masterpiece of Persian-inspired architecture and features intricate marble inlay work. With a private tour guide, you can learn about the fascinating history behind this lesser-known but equally stunning monument.
Finally, a private tour of Agra would not be complete without a visit to the bustling local marketplaces. Your guide can take you to the best places to shop for souvenirs, spices, and textiles, and help you navigate the busy streets. You'll get a taste of local life and culture, and come away with some unique and authentic mementos of your trip.
In conclusion, experiencing the magic of the Taj Mahal with a private tour guide is an unforgettable experience. With a Agra daytour packages, you get personalized attention, insider knowledge, and the flexibility to explore at your own pace. So why not book a private tour today and see the Taj Mahal in a whole new light? A private tour is the best way to fully appreciate the beauty and significance of this iconic monument and create lasting memories of your trip to India. Don't settle for a crowded and rushed visit – with a private tour guide, you can make the most of your time at the Taj Mahal and discover all its hidden secrets.