Review of our road trip in the yucatan
3 min read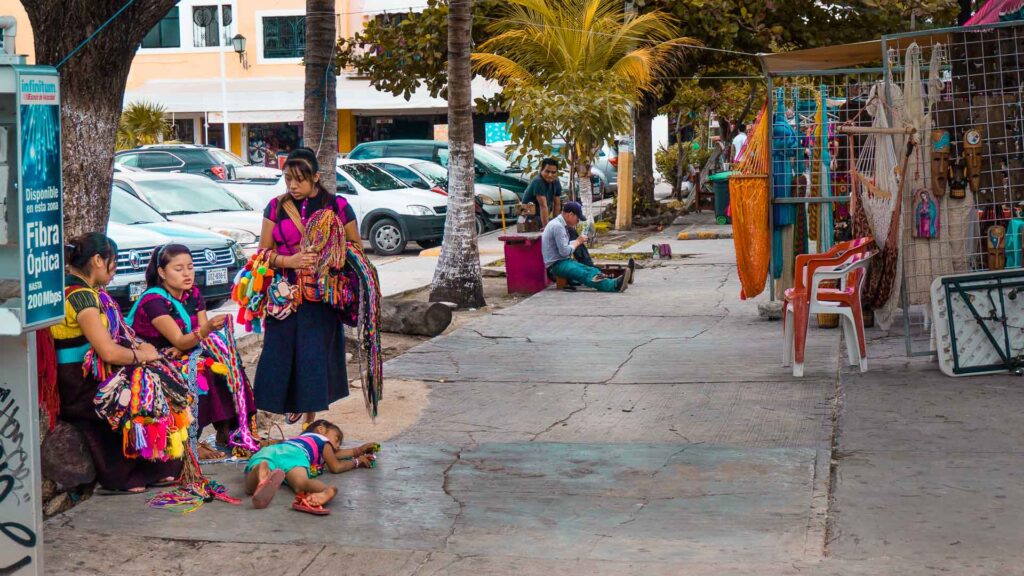 Here is the report of our road trip in Yucatan. For our first 2-week road trip , we decided to mix culture, history, gastronomy as well as the sumptuous landscapes of the region. With a loop from Cancun, we had the chance to discover Valladolid and Rio Lagartos, Merida and its cenotes, Campeche and its beaches but also the well-hidden Mayan site of Calakmul without forgetting the incredible landscapes of Bacalar and Tulum. We will finish quietly on the island of Holbox still preserved from mass tourism. Here is our review of these 2 weeks of road trip in Yucatan: favorites, disappointments, advice and finance. We tell you everything!
REVIEW OF OUR ROAD TRIP IN YUCATAN: OUR FAVORITES
THE YUCATAN: A NICE MIX OF DISCOVERIES
Going on a road trip in Yucatan is undoubtedly full of rich and varied discoveries. Mayan sites, cenotes, colonial and colorful towns, beaches, lagoons and paradise islands … We can clearly say that there is something for everyone and for every budget in Yucatan. And that's what we particularly appreciated during our road trip: the days and the activities are not alike…
Sometimes the visit to a Mayan site is coupled with a cenote while we leave to discover the local fauna and flora in the same day as during one of our days in Valladolid. Sometimes we take advantage of Campeche and its pretty colors before ending on one of the most beautiful beaches at the exit of the city. Lovers of history, culture, animals, swimming or good food, the Yucatan will delight you!
THE CENOTES, THE REFRESHING MOMENT
A great discovery for us in Mexico: the cenotes. These huge freshwater holes have allowed us more than once to refresh ourselves with visits to Mayan sites or long days of visits to the major cities of the peninsula. Sometimes difficult to access, often fresh, they represent for us an essential activity to do at least once in your life in Mexico. Discover our article:  Our most beautiful cenotes in Yucatan .
CAMPECHE, THE PRETTY COLORFUL CITY
Campeche is Thomas' favourite. A city on a human scale, rich in color and easy to discover. In addition, several beaches are located near Campeche. Everything is there to make the most of it! Find all our tips in our article on Campeche . And make your choice among the prettiest colorful cities of Yucatan in our comparison .
BACALAR, INDISPUTABLE FAVORITE
Bacalar is Elo's favorite! Big expectations on this stage of our Yucatan road trip and maximum satisfaction during our few days there. Even if the sun could have been much more present, the Bacalar lagoon with its shades of blue will remain etched in memory. Impossible not to remain captivated by this marvel of nature. There is nothing very obvious to discover in Bacalar, just enjoy the lagoon and its tranquility to live… Find out more in our dedicated Bacalar article .
2. FAVORITE HOTELS IN YUCATAN
Among all our accommodations that we have seen in Yucatan, here are 2 hotels that have marked us:
In Tulum, we spent our stay at the Turquoise Petit Tulum . A charming boutique hotel spread over 2 buildings, with 2 swimming pools and a very helpful staff. We appreciated the calm and relaxed atmosphere as well as the neat decoration of the rooms and common areas. Our upstairs bedroom was very large as was the bathroom, with fridge, air conditioning, fan, balcony and wifi. View of the surrounding vegetation.
In Campeche, we spent 2 nights at Casa Mazejuwi . This is a small guest house directly in the heart of the historic center. And we loved our stay there. The welcome is warm and full of good advice. Our room overlooking the inner courtyard is very large and very clean, as is the bathroom.
OUR DISAPPOINTMENTS ARE ALSO PART OF THIS REVIEW OF OUR ROAD TRIP TO YUCATAN
We arrived in Holbox after 2 days of storm and strong winds. Suffice to say that the beaches were invaded and covered with algae when we arrived. Beyond the iodized smell which did not bother us, it was rather the sadness of the beaches and the color of the water which prevented us from fully enjoying the island. All our adventures on the island of Holbox in our article. And to choose your island during a road trip in Yucatan, our article:  Which Yucatan island to choose: Holbox, Mujeres, Cozumel or Contoy?
THE INCREASE IN PRICES OF MAYAN SITES