The Pardo 43: A Perfect Blend of Performance, Comfort, and Luxury
2 min read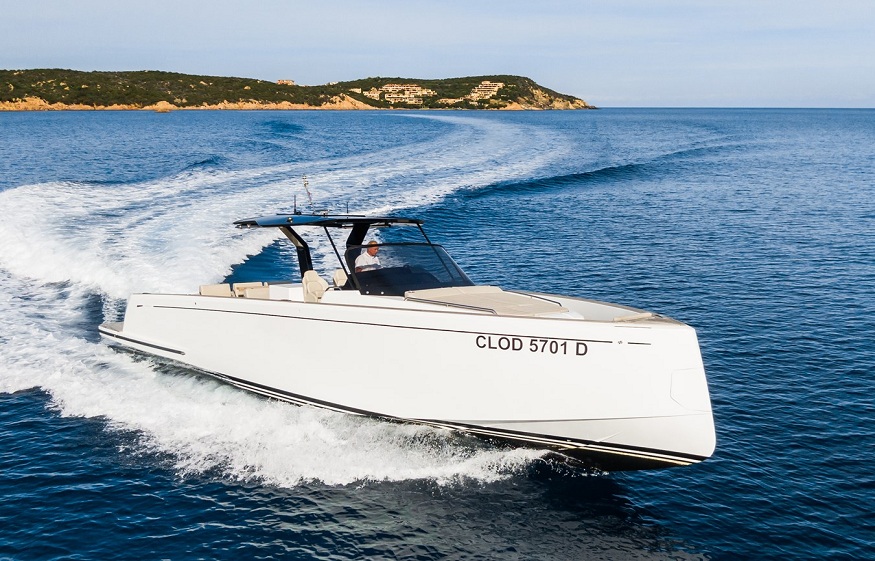 The Pardo 43 from Pardo Yachts stands out as a truly one-of-a-kind vessel when it comes to open yachts and tenders. Combining innovative design, impeccable craftsmanship, and a host of luxurious features, the Pardo 43 offers an unparalleled experience on the water, whether you're out island hopping for the day or transporting guests in style. Thanks to her impressive speed, safety on the water and overall luxury appeal, the Pardo 43 has firmly established itself as among the leaders of excellence within its category. Here we look at five reasons why the Pardo 43 is the best in class.
Size and Layout
Measuring 14 metres in length and boasting a draft of only 1.05 metres, the Pardo 43 is the perfect day boat for those seeking adventure along the coast of the Mediterranean or Caribbean. Her walkaround deck design provides easy access to every corner, ensuring seamless, comfortable and secure movement for guests and crew alike. Despite her compact size, the Pardo 43 has a surprising amount of space below deck, with a large internal volume. With the option to include up to two cabins, one VIP forward and one twin with a day heard, the ample headroom enhances her feeling of spaciousness below deck.
Exquisite Design and Features
The Pardo 43's design is a testament to Italian elegance and functionality. Her sleek open deck layout offers abundant space for sunbathing, lounging, and al-fresco dining, enabling guests to make the most of their time on the water. Her transom provides direct access to the open waters, allowing for effortless swimming, water sports, and exploration. A versatile open yacht, she can effortlessly adapt to different scenarios, no matter what her owners are searching for.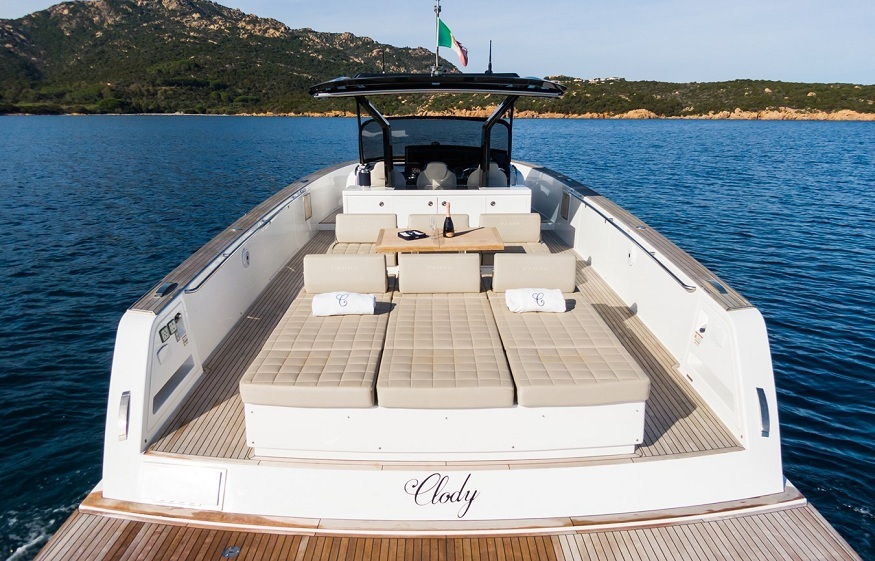 Luxurious Interior
Stepping below deck, the Pardo 43 continues to impress with its contemporary furnishings and customisable layout. Discerning owners can choose between a single, enclosed VIP cabin ensuite configuration or a two-double cabin layout, accommodating the preferences and needs of all clients. The attention to detail and high-quality finishes, from wooden veneers to plush surfaces, work flawlessly together to create a truly luxurious atmosphere, providing a sense of indulgence not often seen in yachts of this size.
Unrivalled Performance
Equipped with twin Volvo IPS 500 engines, the Pardo 43 delivers exhilarating performance on the water. With a top speed of 30 knots, she effortlessly glides through the waves, offering an unforgettable experience for thrill-seekers. Her cutting-edge propulsion system ensures smooth handling, enhanced manoeuvrability, and reduced fuel consumption, also ensuring that the Pardo 43 provides a more efficient and environmentally conscious option.
Uniqueness and Versatility
One of the main aspects that sets the Pardo 43 apart from its competitors is her ability to fulfil a variety of roles. Whether used as a day boat for entertaining guests, a tender for superyachts, or a stylish open-styled cruiser for weekend getaways, she excels in all areas.
In the realm of open yachts and large tenders, the Pardo 43 from Pardo Yachts remains a key choice for any selective owners.