4 Places to discover at Night in Dubai
2 min read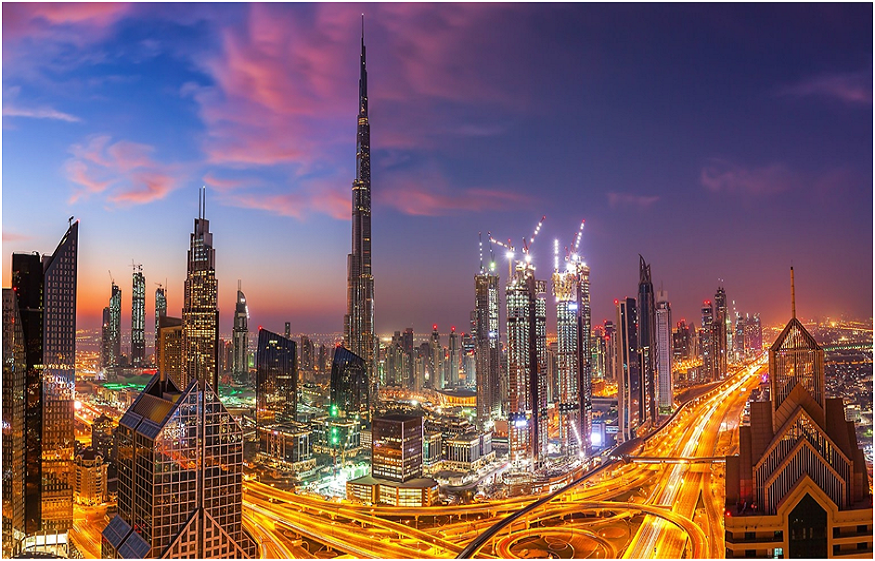 True! Dubai is the city that doesn't sleep; hence, there is a lot to explore being a tourist, so gear-up to note down all the leading night spots and make your trip remarkable. Interestingly, right from flickering lights to aromatic smells, you discover everything at night in Dubai and with that, you also get a chance to address your hunger of tasty food that never brings any burden on a pocket. As it is the port-city, you find its coastline full of activities spanning from business to recreational ones both day and night.
It means that you have dozens of things to explore at night and you just need to plan it precisely amid your short trip to this amazing city. Moreover, in this blog, you are about to explore the awesome places to visit at night in Dubai and turn your trip into the most memorable one, so dig out the stunning list below.
1-Burj Khalifa
Though, you can also visit it in a daytime and view the city from the height but that doesn't have as much charm as experiencing the same at night, so what are you thinking for? Visit this stunning building at night and capture some amazing scenes full of lights. While visiting this place, you find lots of people revealing its popularity among tourists, so stop thinking and add this place to a bucket-list for visiting at night. While exploring amazing attractions on the internet of Dubai, hoteling is also the major part and for that, you have to look for the best option that you can find at Hotels.com with hotels.com deals, so explore it and make a trip fantastic.
2-Dancing Fountain
It is also the must-visit night attraction in Dubai and while witnessing it, you also cannot help dancing and you really get inspired of the ideal-choreographed fountains making it more interesting for everyone. Additionally, after every 30 minutes a new show starts, so you can visit it any time in night with your friends and family and make your nightlife more amazing. Moreover, enjoying this show is free; hence, you find many people visiting it.
3-Dubai Creek's Abra Ride
Honestly, this awesome ride is meant for night as you explore the stunning lights of the city while enjoying the Dhow cruise, so do plan it to enjoy both the night-view of the city and delicious dinner without spending huge amount of money. Additionally, while seeing the amazing lights at night in Dubai, nothing can stop Dubai falling into the category of lit cities.
4-Night Camping
No doubt, night camping is also the best thing to opt for and there are lots of places for that such as acacia forest, al qudra lake, Fujairah beach and many more and you just need the basic gear such as sleeping bag and rest of the work is done by the organizer to let you make the most out of night camping with starry sky and delicious meal.