What budget should I plan for a holiday rental in Corsica?
4 min read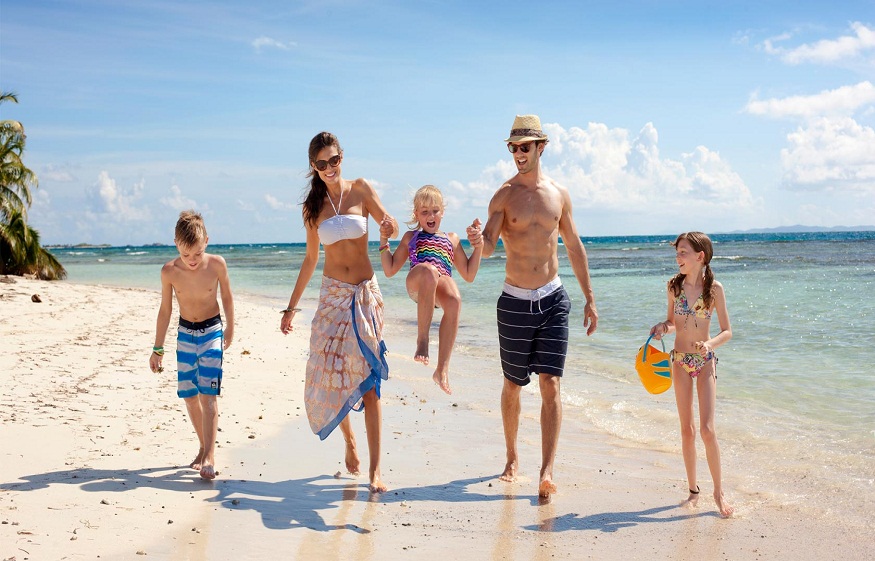 Vital reminder: Corsica remains a luxury destination.You have decided to discover Corsica during your next vacation but do not know what budget to devote to your vacation rental? Obviously, the cost can be extremely variable and many criteria must be taken into consideration. Between a villa for 10 people with swimming pool and access to the beach, a chalet for two people in the mountains or a campsite in Haute-Corse , the prices will vary from simple to fivefold.
Here are some useful explanations from a Corsican expatriate accustomed to going back and forth to the Island of B
First criterion: the type of accommodation in Corsica
The hotel being – generally – the most expensive solution, it is quite possible to book a vacation rental in Corsica in a studio, an apartment or a villa, on platforms such as Airbnb, Abritel or Locasun.
As for the hotels, if you are staying in Ajaccio at the same time as the July and August residents, get ready to pay at least €150 per night in a double room in 2 to 3 star hotels… That is about double for accommodation of the same type on the continent.
You can find a vacation rental that is out of the ordinary without being very expensive. Thus, you can rent a mansion between sea and mountains for 500€ per week for 14 people or a 16th century tower, in the heart of the Sisco valley just seven kilometers from the sea for 1000€ per week for seven people . This will necessarily depend on the period and the tourist "tension" at the time of booking.
A villa with swimming pool in Corsica. © Guillaume Zanchi
A two-bedroom apartment for four people is for rent from €600 per week with direct access to the beach, while a studio that can accommodate up to four people will only cost you €350 per week in high season in High Corsica and only €200 per week from the end of September to mid-December.
If you want to leave with several families or with many friends, holiday rentals in a gite can also be very interesting. A sheepfold in South Corsica for five people will however cost you at least €800 per week with the beaches ten minutes away and the Rizzanese river just five minutes away, near the towns of Propriano and Sartène. But you share the costs between the different occupants, which is quite economical.
Second criterion: the location of your vacation rental
Corsica is an extremely varied territory. Beaches, cities, countryside or mountains, all solutions are possible. The most numerous offers are located – unsurprisingly – by the sea. Next come rentals in the mountains, in the countryside, in villages and finally in towns and cities.
For mountain lovers, it is possible to rent a chalet. For 1190€ per week in high season, you will benefit from a breathtaking sea view, beaches three minutes away and an above ground swimming pool, all for five people near Ajaccio.
For vacation rentals in the mountains, it is necessary to count at least 550€ per week for a chalet fitted out for eight people and benefiting from an on-site swimming pool. Rates can go up to €950 per week at Coti Chiavari for six people with access to the pool and spa and sea views.
The highest prices generally concern the region of Porto-Vecchio, followed by Bonifaccio and Ajaccio (in short, the south and the far south). The cheapest rentals are located on the east coast of Corsica but the prices vary relatively little from one place to another because the distances are small.
Third criterion: the period of stay in Corsica
The chosen period is very important. August is the busiest and most expensive month, followed by July, June and September. The price of the same rental can drop considerably depending on whether you are going in winter or during the high season. Thus, the same new villa for eight people in Porto Vecchio has a price of €1050 per week from December 31 to March 24, while it is rented for €4750 for a week between July 15 and August 25. Expensive, isn't it?
The length of stay can influence the price to be paid and the rates are often decreasing according to the length of stay. In addition, it is possible to find very advantageous rates by booking at the last moment. But I advise you not to play the last-minute card in high season, because I have often seen adventurous tourists find themselves in difficulty a few days before their arrival on the island…
In Corsica, attractiveness requires, places are expensive and rare at certain times.
Services and activities of your vacation rental
The equipment is also taken into consideration and varies the prices. You may want a garden, to benefit from baby equipment, to have the possibility of taking your pet with you. The presence of